Now through December 30th you can snag a couple of Trixie Scraps' best selling kits at 40% off!!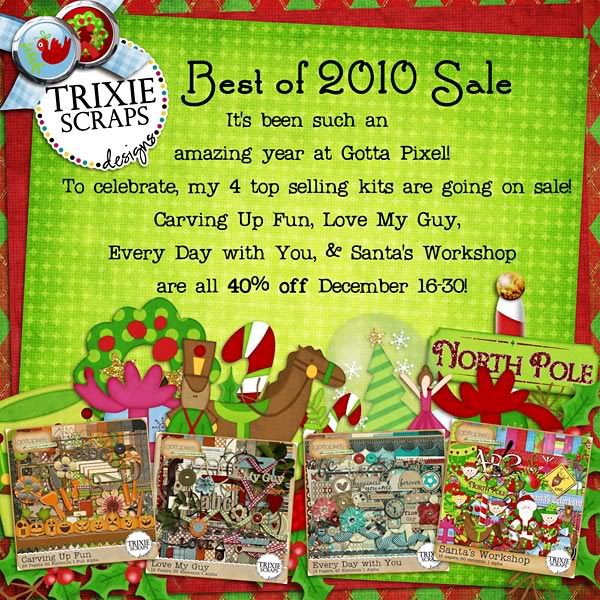 Kits on sale include:

Carving Up Fun



Santa's Workshop

I'm having some computer troubles (hard drive crashed and burned) or I'd show you some of the projects/layouts I've made with these beauties.  But for now I wanted to let you know about the sale and hope you get a chance to get in on these great deals!
Till next time!  Have a great week and all my wishes for a great Christmas weekend!  And a very Happy and Prosperous New Year!