Or tomorrow, or later today, depends on when you're reading this actually.
Sorry for the last minute update but Trixie is hosting a speed scrap and you should really be there!
And here is the participation prize you'll get for playing along - it coordinates with her recent new collection with Bella Gypsy, Saffron Blues!  I love add-on pieces for things I already own, don't you?  Play along with the Speed Scrap today and these cute gingham papers can be yours!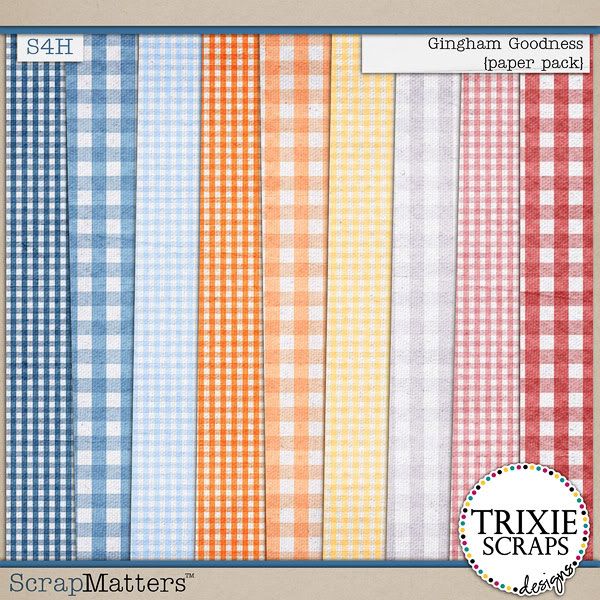 Oh, did I forget to show you Saffron Blues? Well here you go:
Okay well, better get going so you all can see this, and I'll probably see you there!