Welcome everyone, are you enjoying the treats so far?  These ladies are just the best and it just keeps getting better as we go so please keep coming back to check out what lovelies these ladies have put together just for this special event.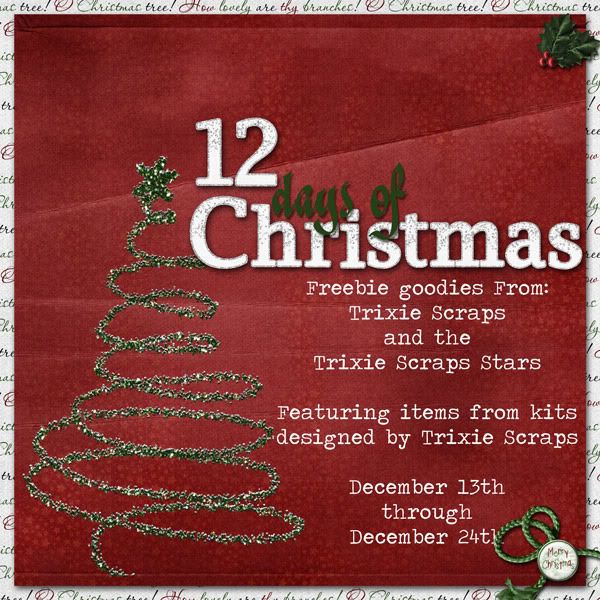 Today I have for you a hybrid project made with Trixie Scrap's Sparkle of Love.  (Such a great kit!)  I made a little calendar gift set.  Super easy just print, cut and adhere.  Slip them together and you've got a great little present for anyone. 
Even yourself, I won't tell.
Hope you enjoy!  And keep coming back to the Trixie Scraps blog I've seen sneaks of what's coming
and you don't want to miss them!
And this month Trixie Scraps is the host of ScrapMatter's Quick Page Exchange with discounts on Yuletide especially for this event.  Check out the details here.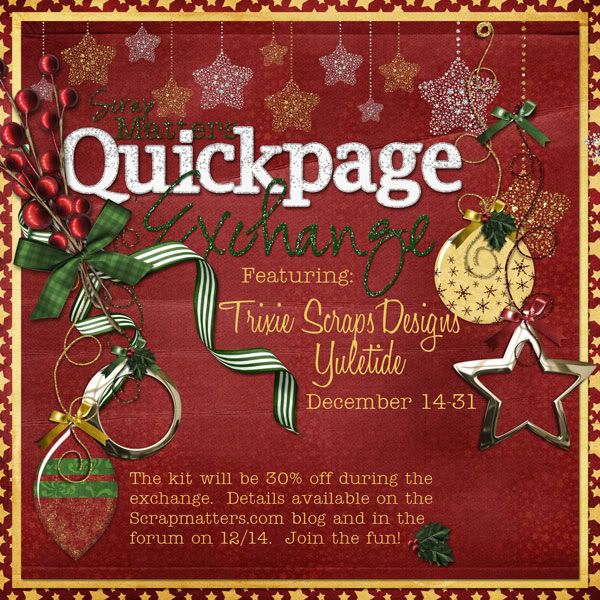 See you again soon, thank you for stopping by!