Good Morning!  Trixie Scraps and simply.scraps have new collab coming out Feb 19th and I have a sneak peek for you.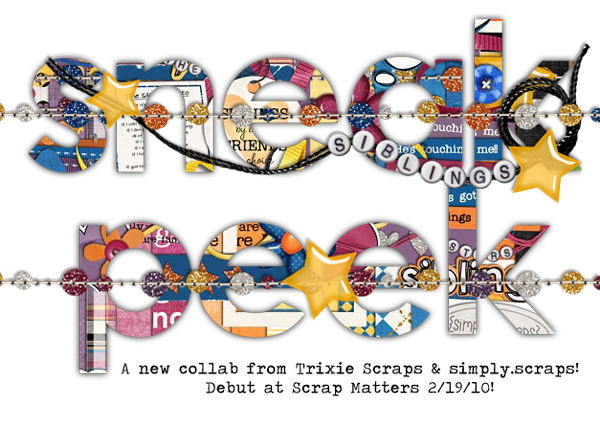 I've seen this one and I can't wait to play with it!  But you'll have to wait a few more days before you get your chance. Bwahahahahaha!
As Tom Petty says "The Waiting is the Hardest Part."
Back soon with more goodies to show you.  Oh… have you seen my new Slide show in the right column?  All my layouts past and present?  And it's soooo easy to put together, and even better it's FREE!